Do you like to drink coffee with milk? Cow's milk doesn't agree with you, does it? Then you're sure to drink your coffee with vegetable milk. If you want to know what alternatives to cow's milk you have to make the best lattes, read on!
What alternatives to cow's milk are there?
The truth is that vegetable milks have a consistency quite similar to cow's milk, are rich in micronutrients and do not contain lactose, making them much easier to digest.
Many people have stopped consuming cow's milk and its derivatives, not only because they are more difficult to digest, but also because they have a high fat content and in some circumstances can even generate intolerances.
People who decide to replace cow's milk usually change it for other foods that are rich in calcium, since it is a food that usually provides the doses of calcium that we need in our diet. Now, what types of milk do they use to prepare their coffees? We will now take a look at the following:
Vegan milk
The best alternatives to replace cow's milk in the preparation of your coffees are vegetable drinks, based on seeds, fruits and cereals, since they can provide a large amount of vitamins and nutrients to your diet. However, what are the most typical vegan milks? We will tell you about them:
Coconut milk
Coconut milk is a liquid obtained from grating the coconut pulp. This is not to be confused with coconut water itself, which is the water found naturally in green coconuts. This type of beverage makes a great contribution of healthy fats and is high in vitamins C, E and several B vitamins. It is also high in fiber and minerals such as sodium, calcium, magnesium and iron. This type of milk is perfect for preparing coffees with a different and delightful added flavor.
Hemp milk
It is the liquid obtained after soaking the hemp seeds and grinding them. It is quite similar to soybean and stands out for having a high source of protein and omega 3 fatty acids.
Soy or oat milk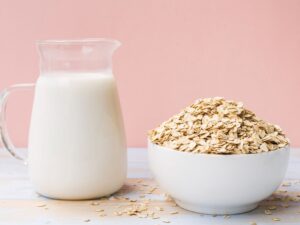 The most popular options are soy and oat milk, and no wonder. The truth is that, for example, soy milk is one of the most consumed vegetable beverages in the world, it has a high content of proteins of high biological value and contains many essential nutrients. Oat milk, on the other hand, is not far behind, and for those who do not know, it is made by cooking oat flakes in water. Undoubtedly, both soy milk and oat milk are a great alternative to cow's milk to prepare good lattes.
We hope you have enjoyed this article about the different alternatives to cow's milk that you can use in the preparation of lattes and that you now have more options in your range. See you in the next article!