We can really find a lot of gadgets to have the best coffee at home. If you are a lover of good coffee and you enjoy the small details and the things that are very well done, in this article we will show you five accessories that you will love to inspire you and prepare your coffee as much as you enjoy the most.
Hand grinder
This is a product specifically for lovers of vintage and low-tech products, people who enjoy the purity of things and appreciate handmade art. Using this tool will help you to reduce the coffee bean and turn it into a powder, thus guaranteeing a much more intense flavour.
Milk frother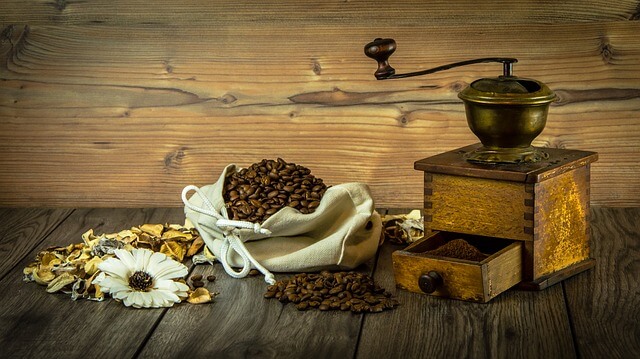 If you like a good coffee with a lot of foam, this product is a must-have in your home. Whether you want to make a good cappuccino or polish your latte skills, a milk frother is a simple way to improve a normal cup of coffee. You'll get the best texture for a great coffee.
Design capsule holder
This item is not only for coffee lovers, but also for those who love aesthetics and design. Thanks to these supports, you can keep the capsules you use every day within easy reach. Moreover, the models that exist today are ideal for use as decorative elements. Undoubtedly, an ideal accessory for those who love organisation.
Cocoa sprinkler
The cocoa sprinkler is another favourite accessory for lovers of the well-known Latte Art. Thanks to this utensil, you can sprinkle the desired dose of cocoa on top of your drink, and thus achieve a different flavour.

Coffee cups
It goes without saying that cups are an indispensable element for coffee lovers. Just as there are different ways of drinking coffee, there are also cups recommended for each type of coffee. True coffee drinkers will always have different models in their cupboard so that they can enjoy their favourite infusions in all their favourite brews.
Why use coffee brewing accessories?
In conclusion, for many people, coffee is a ritual, something to look forward to. A quiet, sacred moment each morning that helps us prepare for the long day of whatever rubbish lies ahead. For some of us, making and drinking it is an art.
In reality, you don't need to be an artist to achieve this level of appreciation, but you do need the right tools. To help you turn your coffee drinking from a chore to a much-loved ritual, we've rounded up the five must-have coffee accessories.