It hasn't held up like this first kind of coffee at the slaughterhouse. A few drops of this fantastic magical and aromatic drink and above is desperate and motivated to face the day. It really is the best.
If you've landed on this page, chances are you're a coffee enthusiast, whether it's a cold brew, latte or double espresso. For that reason, and to honor all lovers of this fantastic beverage, we have gathered the best phrases about coffee that we have found.
Do you have a coffee pot at the ready? After getting to all these phrases, you won't be able to avoid skipping your cup of coffee.
Funny quotes about coffee
"Do you know how helpless you feel if you have a full cup of coffee in your hand and you start to stifle?"- Jean Kerr
"When you travel with someone, take large doses of patience and tolerance with your morning coffee." – Helen Hayes
"I've never been rich until I've had my coffee"" – Clark Gable
"Don't let anyone ever tell you that fairy tales aren't real. Jo bec every day a potion made with magic mushrooms, and it brings me back to life." – Nanea Hoffman
"Coffee first. Plans later"- Leanna Renee Hieber
"Good communication is as stimulating as black coffee, and it's just as hard to sleep afterwards" – Anne Morrow Lindbergh
Smart phrases about coffee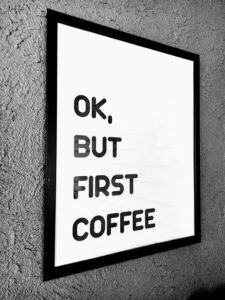 "I was impressed by the power of brewing a simple cup of coffee to connect people and create community" – Howard Schultz
"Coffee is the best medicine" – Anónimo
"But even a bad cup of coffee is better than no coffee at all. New York has great water for coffee" – David Lynch
"Coffee, the favorite beverage of the civilized world" – Thomas Jefferson
"It is incredible how the world begins to change through the eyes of a cup of coffee" – Donna A. Favors
"Coffee is a drink that sleeps when it is not drunk" – Alphonse Allais
Best quotes on coffee in the morning
"Coffee is the best way to wake up at dawn" -Terri Guillemets
"Sometimes I get excited at night thinking about the coffee I will be able to make in the morning. Coffee is one reason to wake up. There are other reasons, of course. But coffee is at least the incentive." – Annie Clark
"I orchestrated my mornings to the rhythm of coffee." – Terri Guillemets
"I just realized: I'm not a morning person. I'm a coffee person." – Anónimo
Inspirational Phrases about coffee
"The powers of a man's mind are directly proportional to the amount of coffee he drinks." – Sir James Mackintosh
"Life is like coffee, the fresher it is, the more energy it gives."" – Ankita Singhal
"Never underestimate the power of a good cup of coffee." – Ursula Vernon
"No matter where you are or how you feel…. There is always peace in a cup of strong coffee." – Gabriel Bá
"It's amazing how the world begins to change through the eyes of a cup of coffee." – Donna Favors
Movies with coffee phrases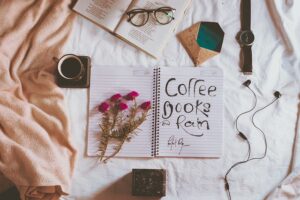 "Coffee and cigars, that's like the lunch of the champions".
Blue in the Face (1995) – Bob (Jim Jarmusch)
"Talking about coffee, what's your opinion? Is it a social lubricant or a dangerous stimulant?"
Late Bloomers (1996) – Henry (Ivan Klousia)
"Life is much like coffee: the aroma is always better than the reality".
Born to Kill (1947) – Albert Arnett (Walter Slezak)
"The poor man's truth serum: caffeine and sugar".
An eye for an eye (1996) – Sargento DeNello (Joe Mantegna)
"There are only two things in this world that a man really needs: a cup of coffee and a good cigarette.".
Johnny Guitar (1954) – Johnny (Sterling Hayden)